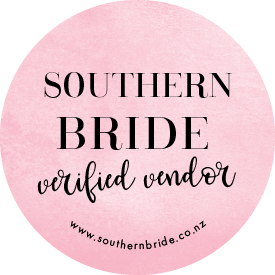 Firstly, you won't find me much on social media – most of my couples come through referrals.
Secondly, I don't do cookie cutter weddings.  I choose to only do a handful of weddings a year meaning your ceremony will be absolutely bespoke to you. It means I can spend as much time as needed to work on your ceremony and it gives me the luxury of continually researching and following wedding ideas and trends.
So, a little about me. Central Otago is where I have lived, worked or played almost my entire life. Living in the heart of province, with my husband Grahame,  allows me to perform ceremonies in all the surrounding areas including Alexandra, Omakau,  St Bathans, Cromwell, Clyde, Bannockburn, Ranfurly and the Maniototo.  I also travel to Queenstown, Arrowtown and Wanaka.
When you meet 'the one' it's all the things that literature, film and music say it is.  As a result I LOVE playing a key role in seeing others enjoy this type of happiness.
My background is in working closely with CEOs. Event management experience ranges from weddings to events involving royalty, prime ministers and the diplomatic community and means I understand attention to detail is the key to a great ceremony. Project management roles means I've worked with fantastic people from all over the world and that very little fazes me. I've a wide range of public speaking experiences and written numerous communication documents which means I'm well equipped to create and perform ceremonies that perfectly reflect your personalities, values, culture and future together.
I'm also a very proud supporter of the LBGT community.
So whether you want a fresh, contemporary ceremony, one that honours tradition and/or pays homage to your culture or religion or a mix of it all, or something a little different (really, anything goes these days) get in touch to see if we are the perfect match.